Something Old wedding Fairs
Posted on
Ryley & Flynn Vintage recently exhibited at The Something Old Vintage Wedding Fairs in Nottingham and Oxford.
What an adventure! The car was packed to bursting point with dresses, underskirts and dress mannequins, I can only imagine what people following behind us on the motorway must have thought!! We got completely lost trying to navigate around the centre of Oxford, so many one way streets and bus lanes - even the sat nav was lost, eventually we found Oxford Town Hall and having never visited oxford before I was slightly speechless at the beauty of the place. Inside we were in a gorgeous wood panelled room - the perfect setting for a vintage fair.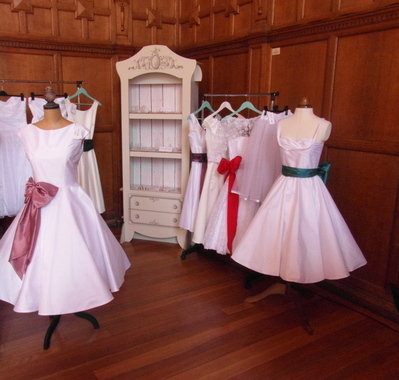 Oxford Town Hall
We had a great time, all our dresses were on display and lots of brides to be took the opportunity to try on the sample dresses and accessories that we had with us. We had so many lovely comments through the day and I'd like to thank every one that took the time to make a special trip to come and see us!
During the Nottingham fair our stall was near the main stage area, and we were entertained through the entire day by the most wonderful couple - Ricky Hunter and Velvet Divine! Together they are 1940s entertainers, Velvet Divine has the most wonderful voice, I could have listened to her for hours! (Check them out at www.facebook.com/GetHappyEntertainment.) They didn't just entertain us while they were on stage but off stage too with their great sense of humour!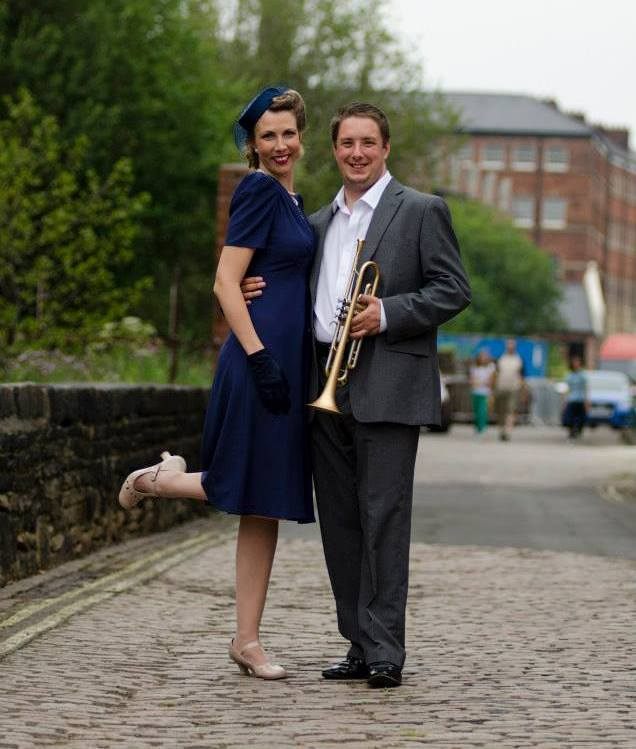 Velvet Divine & Ricky Hunter
Also at Nottingham was a fantastic photo booth - VintageBooth, complete with props, it printed out your pictures while you waited and the whole booth looked fantastic. I could imagine it at any wedding, providing your guests hours of fun and a real talking point. You can find them at www.vintagebooth.me.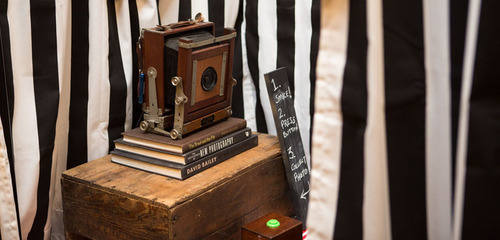 VintageBooth