Congratulations Jane and Hubby!
Jane first contacted me through my Etsy shop and ordered 3 custom 1950's style bridesmaids dresses, (including a maternity dress) all made in matching pink floral cotton. Not too long after I was very honored when she asked me to make her wedding dress too, after many late night emails the details were decided and The Fremont Dess was commissioned!
The dress was inspired by Grace Kelly's character in the film The Rear Window, and was to be sublte but "quite dreamy and romantic"! Jane chose shell pink silk for her dress with a fabulous overlay of fluffy tulle (pink underneath and ivory on the top), with a 4 layer pink underskirt to match.
Jane got married in the wonderful June sunshine at Hereford Town Hall and has sent me these absolutely gorgeous photographs: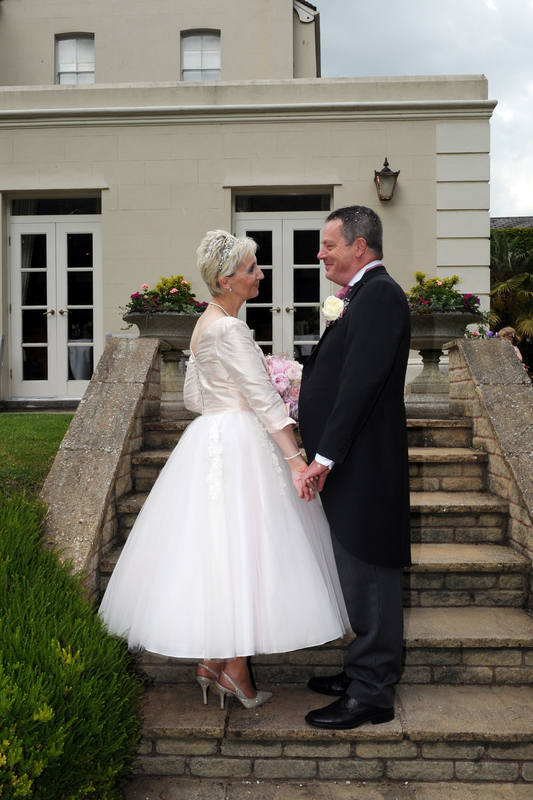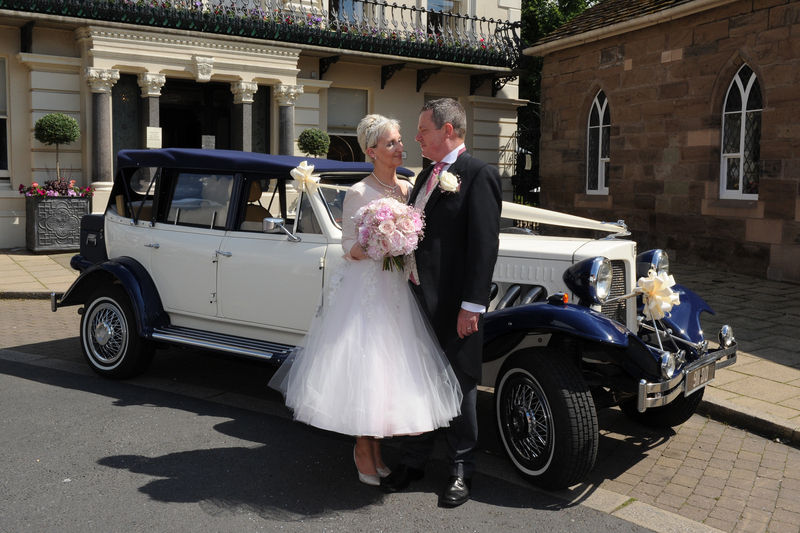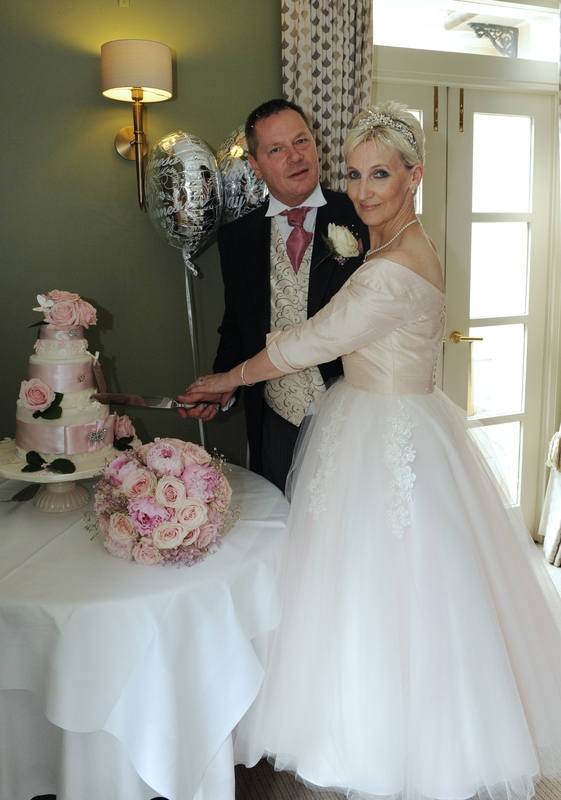 "We had a truly perfect day...the weather was wonderful....and everyone thought the dresses were gorgeous. We were married at Hereford Town Hall, and the reception was held at The Castle House Hotel also in Hereford" - Jane x