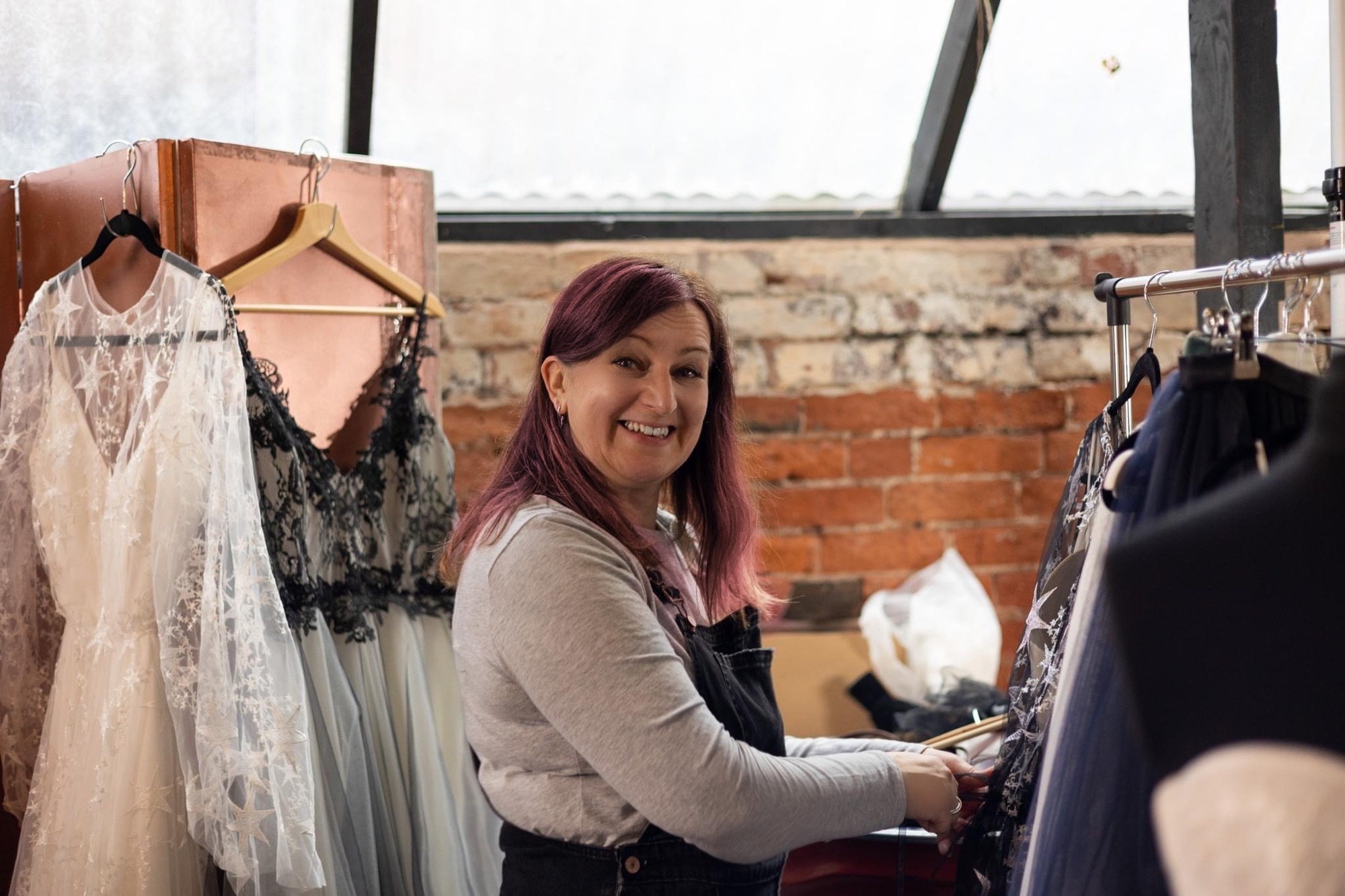 Hey there, badass brides!
If you're into unique and unconventional fashion that breaks the mold, challenges the norm, and embraces individuality, then listen up!
Located in Tamworth, Staffordshire, Ryley & Flynn, (owned by the fierce Sam Francis) creates wedding dresses that are as unique as you are. No "run-of-the-mill" wedding dresses here!
Established in 2012 and proudly British, Ryley & Flynn takes pride in creating custom wedding dresses and accessories, all made by Sam herself right here in Staffordshire. No production lines or far-off factories, just pure handmade artistry. And guess what? Sam sources materials as locally as possible, supporting other UK businesses like a true rebel boss.
You're invited to visit Sam at her home studio in Tamworth, but by appointment only, for one-on-one wedding dress consultations and fittings. Talk about VIP treatment!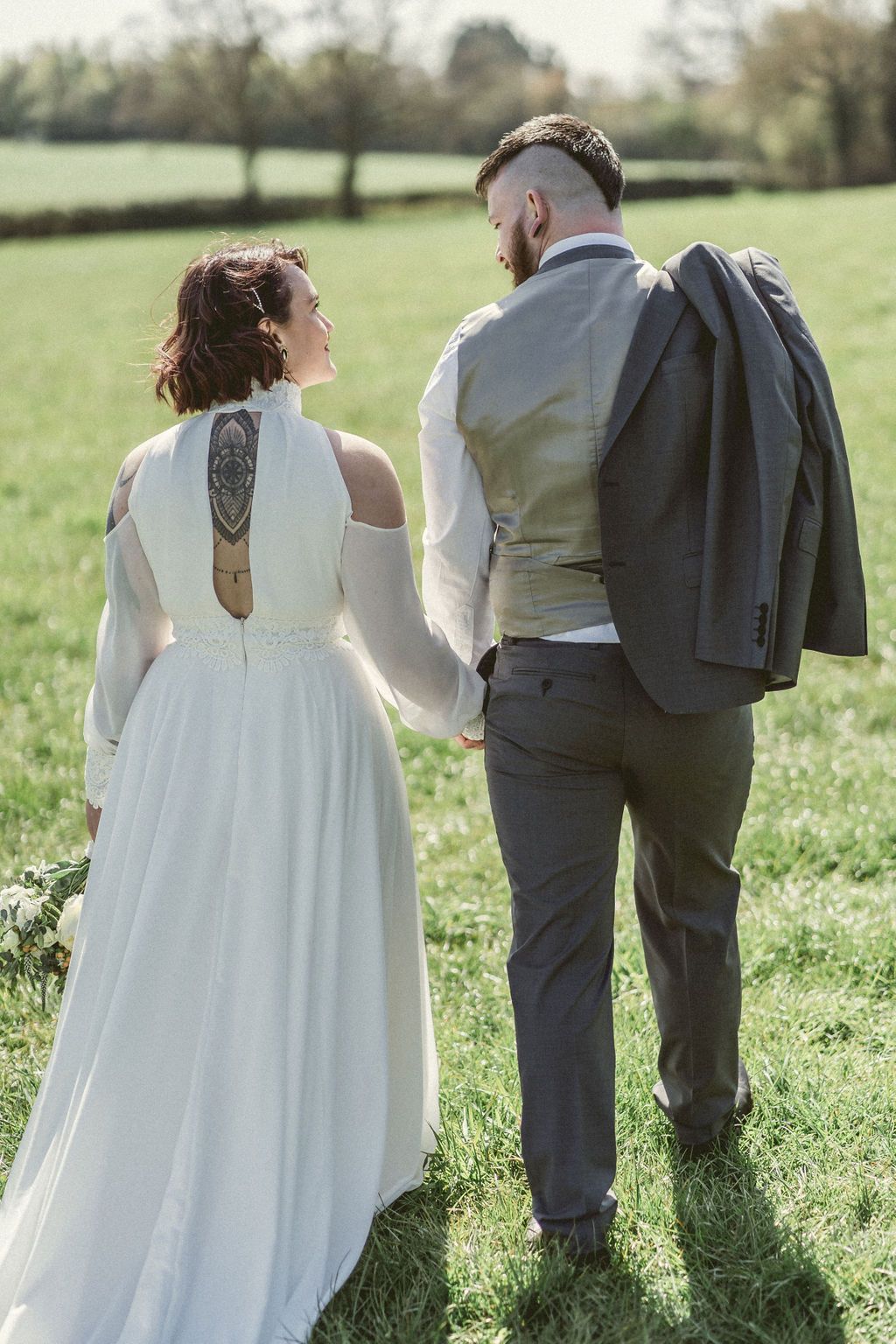 And when it comes to fabrics, you call the shots. Standard bridal fabrics or peace silk? Eco-friendly options? It's your dress, queen, so you get to choose!
Ryley & Flynn is all about taking commissions for full-length bridal gowns, alternative wedding dresses, tea-length stunners, bridal separates, and boho styles. So if you're ready to rock a wedding dress that breaks the mold, hit us up for more info or to discuss your wicked ideas. Let's make your wedding day as badass as you are! \m/